New
Danemann DU 123
The obvious choice for ambitious learners, professionals and learning institutions. The Danemann 123 is a mid-range upright piano with incredible tonal range.

Bring your piano back to its best
Call our team of experts now
The Danemann brand has always been associated with high-quality craftsmanship and pianos that stand the test of time, and the latest generation of Danemann pianos builds on that heritage. Crafted from high-quality materials to the original Danemann specifications, these powerful instruments are a sound investment.
Whether you are an ambitious novice or seasoned professional, the imposing DU-123 will make a striking focal point in any home or studio. The polished black casing with premium quality fixtures combines elegant styling with unsurpassed sound quality. There's even a choice between chrome or brass hinges and detailing to ensure that your piano makes a perfect statement of your individual style. A soft-close fall is standard, protecting fingers from accidental knocks and chiming with the soft-close hinges used throughout many modern homes. Danemann pianos are known for being particularly hard-wearing, making them ideal for high-use situations such as schools, practise and recording studios as well as the rigours of busy family life.
For a sound that is reminiscent of a grand piano in a fraction of the space, the DU-123 is a natural choice. The tone is clear and bright without being harsh, and bass tones are rich and powerful. The highly responsive keyboard can facilitate thundering fortissimo down to delicate pianissimo, with no impediment in repetition or speed to the pianist. Danemann's long heritage rests on quality of materials and a high level of craftsmanship, both of which are exemplified in the DU-123. This piano combines both style and substance for an incredible price.
Free delivery and installation
All acoustic pianos are delivered to a ground floor location (with no steps) and installed free of charge within 30 miles of our premises. If your delivery is more than 30 miles from us, we will provide a highly competitive quote upon receipt of all details of the move. New Danemann pianos include free delivery to mainland UK. Other new pianos price on application.
Accessories (stools, keyrings and so on) do not include delivery, but postage can be arranged to mainland UK for a fee. If you live outside the UK, including Republic of Ireland, we work with trusted experienced partners to fulfil deliveries and we are happy to supply a quotation upon request.

Upstairs delivery
In the event that your new piano needs to be delivered upstairs (including exterior steps) we would ask for photographs of the access to be emailed our sales team ([email protected]). We will then prepare a highly competitive, no-obligation delivery quote for you. In some local cases we may request to come and view the access to ensure your chosen piano will fit round tight corners in a staircase, for example.
All moves are fully insured and every care will be taken to ensure the safety of your piano and your home and its contents.

William Young Pianos Ltd guarantees all second-hand pianos for a minimum of 2 years unless specified otherwise at the time of purchase.

New pianos are covered by manufacturers' guarantees which will be specified in the listing as these vary.
Our guarantees cover defects in parts or workmanship. They do not cover tuning or minor adjustments that can be done with a tuning. Accidental or deliberate damage (and normal wear and tear) are also excluded, as is any damage caused by the environment in which the piano is kept. We are always happy to advise if required.
Technical specifications
| | |
| --- | --- |
| Model | DU 123 |
| Colours | Polished Black, Mahogany, White |
| Height (cm) | |
| Width (cm) | |
| | |
| --- | --- |
| Length (cm) | |
| Number of pedals | 3 |
| Number of keys | 88 |
Other gems from our showroom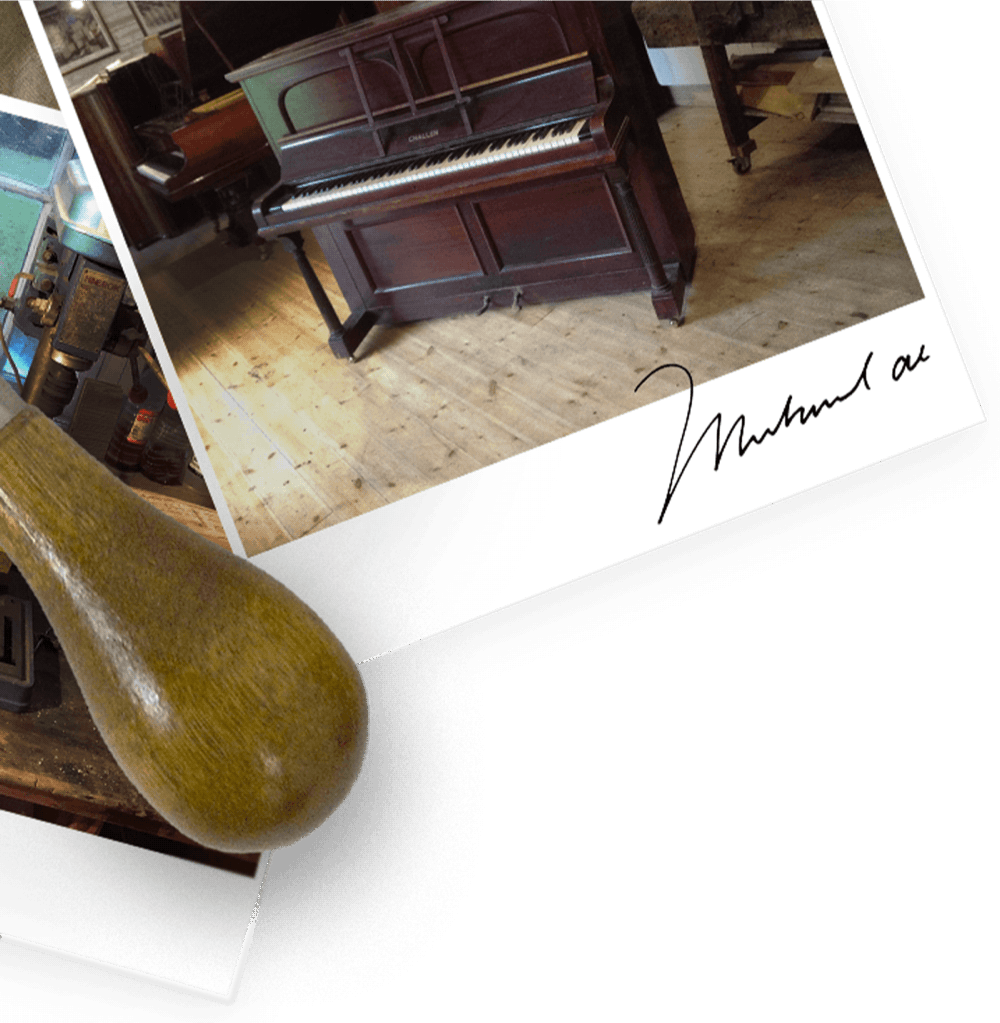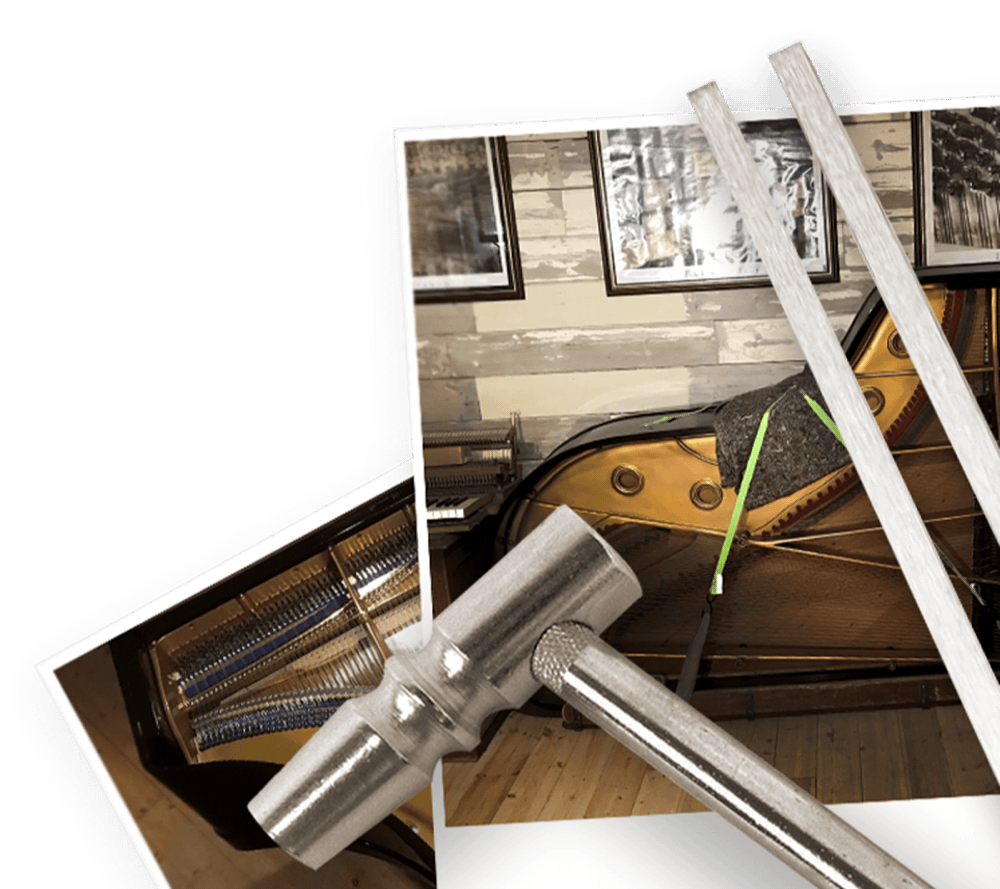 The Scrapbook
Pianos we've worked on, from cottage uprights to concert grands