More about William Young Pianos
Originally a one-man band, our reputation has grown and the business has flourished alongside it.
We usually have around a year's worth of private restoration jobs on the books at any one time, despite increasing our team in the past couple of years to try to keep pace with demand. William Young Pianos Ltd is dedicated to finding you the right piano to combine your requirements and budget, whether new, secondhand or restored.
We are now settled in to our new workshop and showroom at Kentisbeare, Devon EX15 2BQ. Building work is progressing well, and will result in a superb work space and much larger showroom than we have ever had previously. We are trading as normal, but if you visit us at the moment, please do bear with us while work is ongoing.
A few minutes' drive from Junction 28 of the M5, we are within easy reach of Exeter, Bristol, Taunton, Tiverton, Honiton, Cullompton and Wellington – well situated for clients to visit. As we are a small team and often out on the road, we ask that visits to our premises be by appointment please, so that we can ensure we are available to discuss your requirements.
Meet the team
In recent years the business has grown significantly. The team now comprises:
William (Bill) Young is a classically trained pianist who began his studies aged 6. His fascination with pianos was sparked at a young age when his late father took him to a piano workshop. He now has over 25 years' experience within the piano trade and has developed an encyclopaedic knowledge of pianos, through painstakingly detailed restoration work on a vast range of instruments.

Henry Perry
Piano Restorer
Our brilliant technician and restorer Henry is also a concert pianist, so there's no-one more discerning when it comes to quality control in the workshop! He holds a Master's degree in piano performance and was named Steinway Fellow of the Year at the London College of Music during his time there. Henry is a sought after teacher of advanced piano and music theory, as well as a superb technician. He works on all areas of piano restoration, from action rebuilds and restringing to casework.

Tom Read
Tuner and Technician
Tom is a piano tuner and technician, and the face you're most likely to see out and about. He takes care of most of our tunings and also undertakes repairs that can be done in clients' homes. Tom also advises on larger repairs and, when not on the road, spends as many days as possible in the workshop undertaking all aspects of piano restoration alongside Bill and Henry. Tom graduated from Newark Piano School in 2019 with a qualification in Piano Tuning, Restoration and Repair.
As a professional pianist, teacher and musical director, Edward has a vast network of contacts and extensive knowledge about pianos. He prides himself on matching clients to their perfect piano, taking into account their budget and intended use as well as aesthetic preferences.

Sarah Young deals with most of the administrative and office work, so she's often the first point of contact with the business. Sarah works part time in the office and also teaches piano, specialising in beginners and intermediate students of all ages.

Pixie is in the workshop most days and poses the moment she sees a camera! Her skills include squirrel surveillance and making friends with clients and delivery people. Pixie loves to go out on the van when she's allowed to and is the undisputed queen of our social media feeds! She even has her own Instagram account - follow her @pixieyoung2015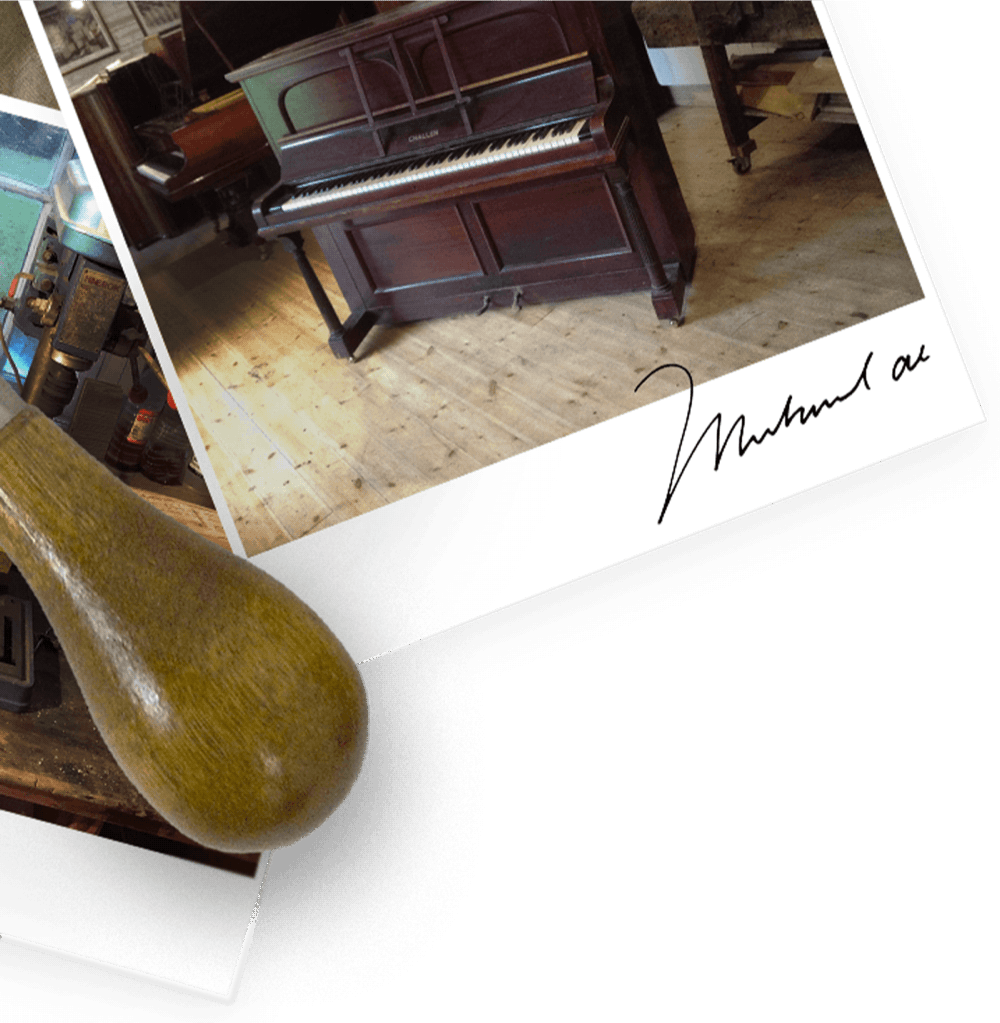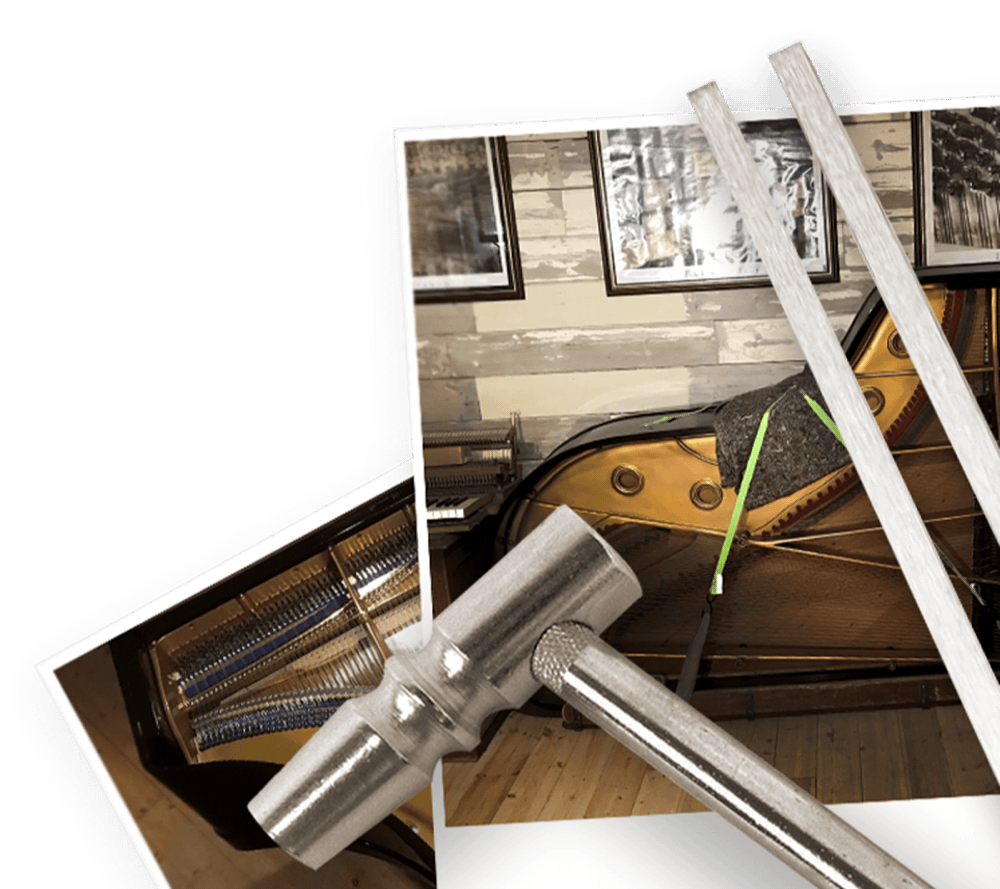 The Scrapbook
Pianos we've worked on, from cottage uprights to concert grands